Don't Miss the 13th Annual CARE Conference! 
The CARE 13th Annual Conference will be held 
May 13-14, 2015
 at the Hilton New Orleans Riverside, New Orleans, LA.
Attendees will have the opportunity to discuss innovations made in the carpet recycling industry, learn about new and existing products that are produced with post-consumer carpet, developments in the carpet industry, the new VPS program and more!
CARE Welcomes David Crowe as Keynote Speaker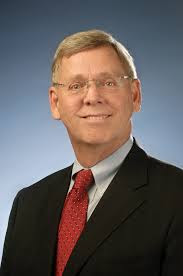 David Crowe is Chief Economist and Senior Vice President at the National Association of Home Builders (NAHB).  Dr. Crowe is responsible for NAHB's forecast of housing and economic trends, survey research and analysis of the home building industry and consumer preferences as well as microeconomic analysis of government policies that affect housing. He is also responsible for the development and implementation of an innovative model of the local economic impact and fiscal cost of new home construction, which has estimated the net impact of new housing in over 500 local markets. Past research has concentrated on home ownership trends, tax issues, demographics, government mortgage insurance, local land use ordinance impacts and the impacts of housing on local economies.
Before becoming NAHB's Chief Economist, Dr. Crowe was NAHB's Senior Vice President for Regulatory and Housing Policy. Prior to NAHB, Dr. Crowe was Deputy Director of the Division of Housing and Demographic Analysis at the U.S. Department of Housing and Urban Development.
Exhibit at the CARE Annual Conference to gain more exposure to customers than ever before! This year, exhibitors will be offered multiple opportunities to meet and interact with end users, with specific time set aside for both networking and concrete small group sales contract.
| | |
| --- | --- |
| Exhibit | $1,000 |
| Exhibit/Corporate Sponsor Package | $1,500 |
Exhibitor Sponsorship Package 
If you are interested in receiving additional promotional value for your company at the CARE Annual Conference, you can select the Exhibitor/Sponsor Package. For an additional $500, your organization will receive all the benefits of the Friends of CARE Sponsors, including:
Organization or company logo predominately placed on signage at Conference
Logo placement on registration materials
Logo recognition on presentation slide during all general sessions.
If you are interested in being an exhibitor, please contact Anthony Cline at acline@carpetrecovery.org.